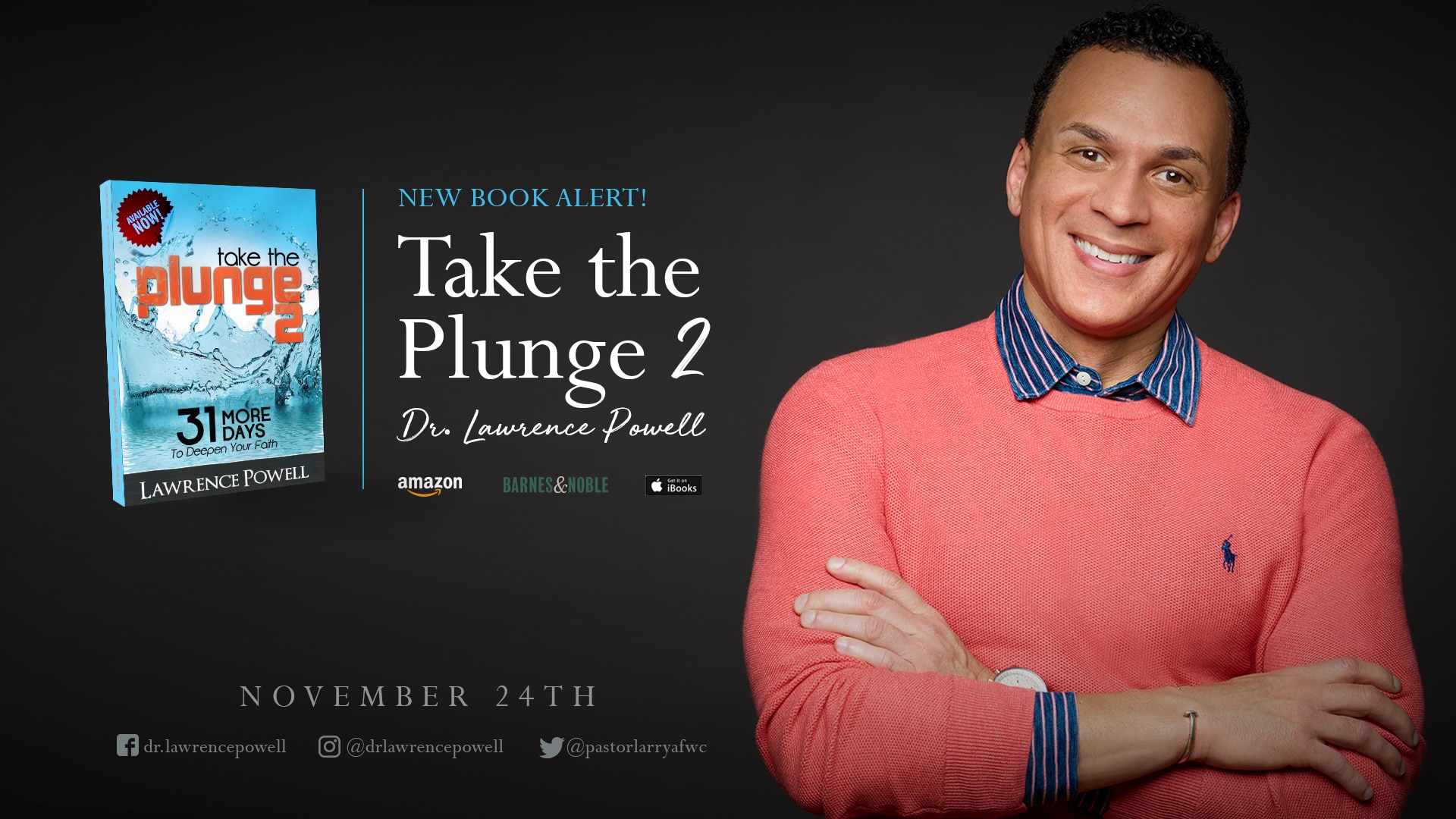 SUNDAY, NOVEMBER 24th
Take the Plunge 2:
31 More Days to Deepen Your Faith
Need a "faith lift?" Lawrence Powell invites you to Take the Plunge in this inspiring 31-day guide into deep places with God.
Each day, you will receive wisdom and encouragement to align your sights with God's plan for your life, launch in the right direction and keep going till your mission is complete. Catch the vision, get moving, and finish strong! Available 11/24.
To preorder a signed copy, order here:

SIGNED COPY