F.I.T.T. Ministry Weekly Virtual Fitness Classes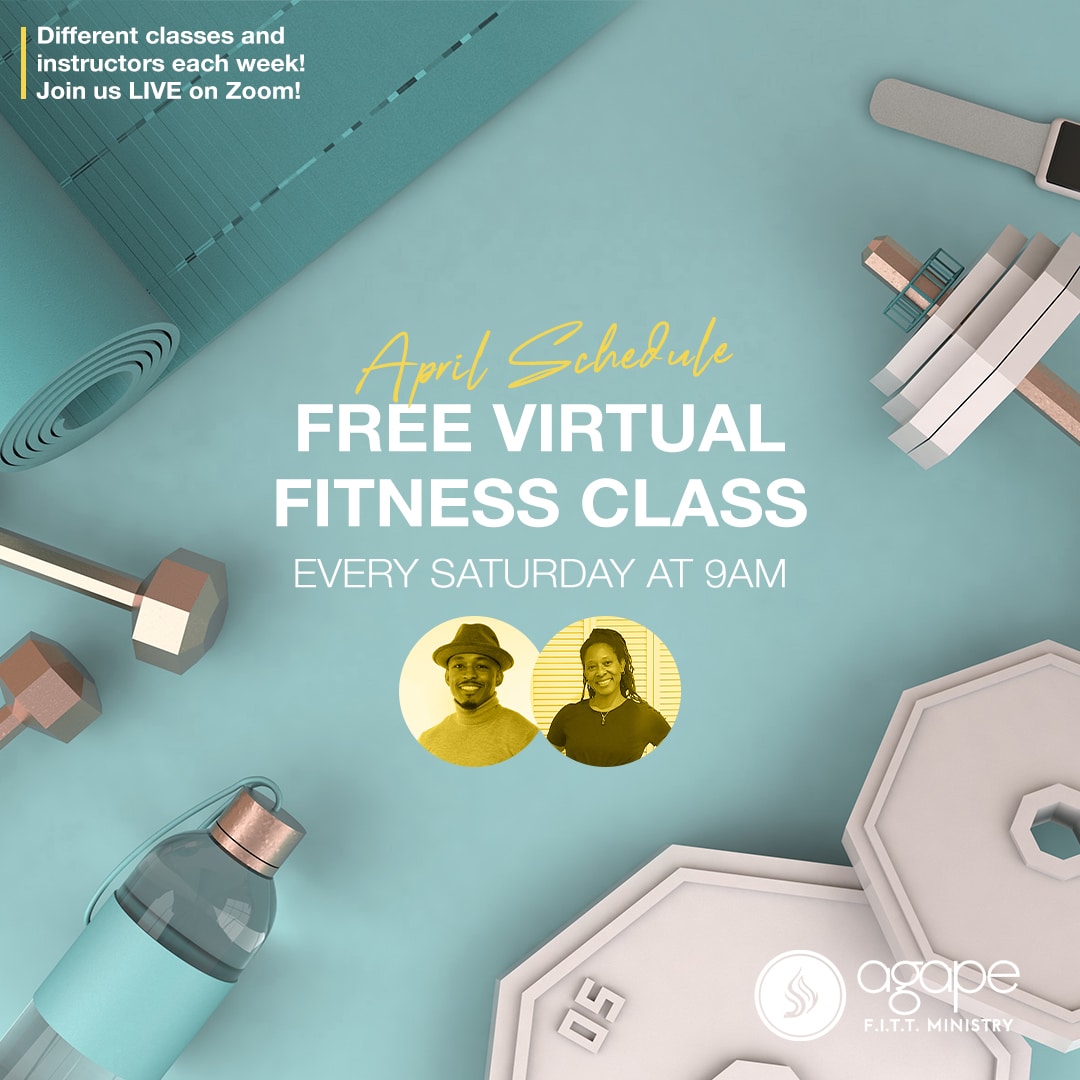 Join us every Saturday at 9 am for our FREE Virtual Fitness Class. Listed below is our April schedule.
April 10
Bootcamp with John McClure
This class is a fun mixture of aerobic and strength training exercises with intervals of agility and speed drills. It uses timed bursts of intense activity alternated with intervals of lighter activity
April 17
Flexibility, Balance and Core with Michelle
This class will focus on improving stability, creating a strong core, improving posture and balance. Modifications for all levels will be demonstrated.
April 24
Weight Training with John McClure
Get your weights ready. This class encompasses weighted and body weight exercises to gain muscle mass, while achieving cardiovascular endurance. This class targets all muscle groups by engaging in dynamic and isometric movements. (Non weight options will be demonstrated)
SPECIAL BONUS April 24th (Immediately following the 9am class); 10 – 10:20 am
Stay after for FITT TALK with John. He will discuss THE IMPORTANCE OF WEIGHT TRAINING. John will lead a discussion on the do's and don'ts of weight training. This is a discussion you don't want to miss!