DECEMBER
FOOD DISTRIBUTION
Saturday, December 19 at 10 am (while supplies last)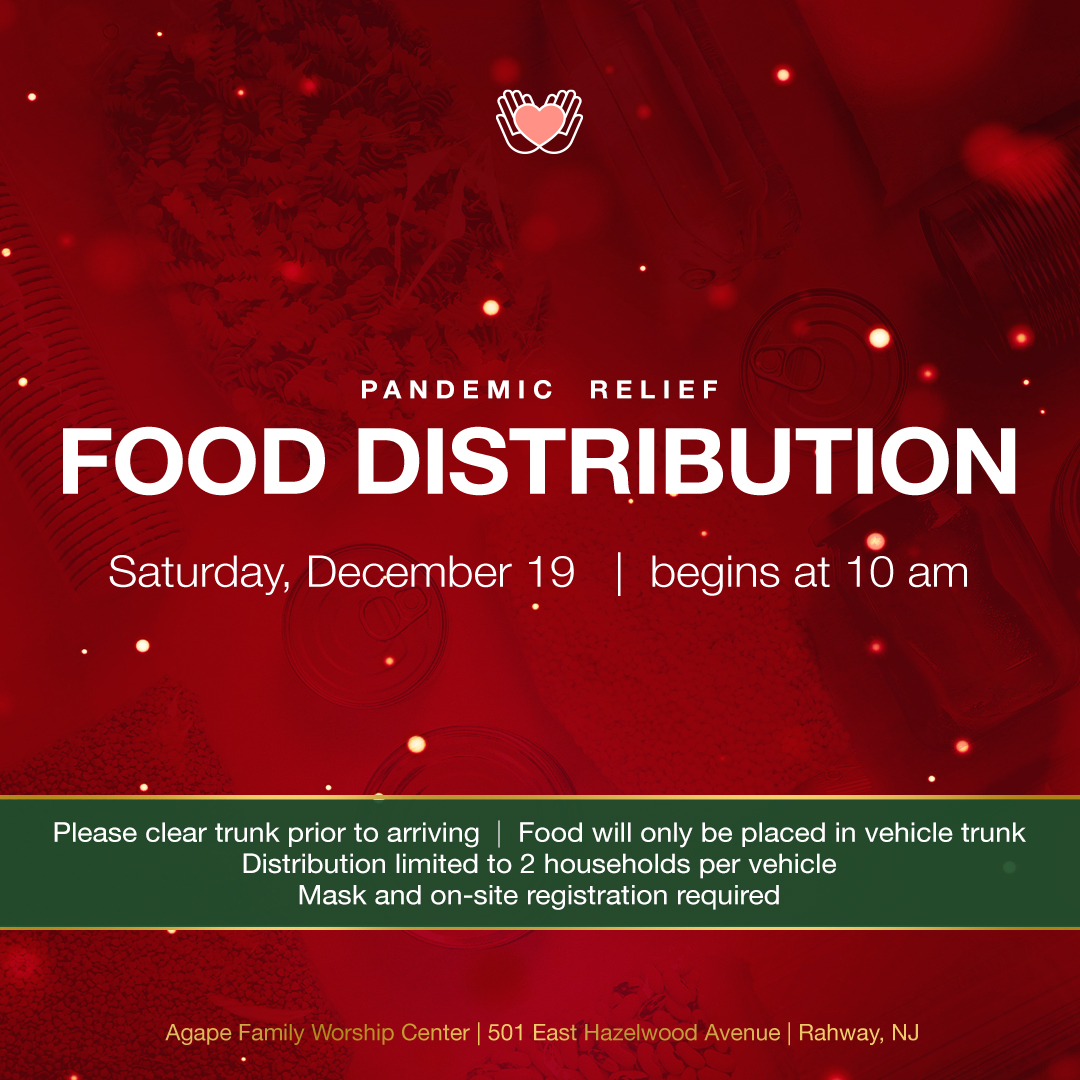 Agape Food Distribution COVID-19 Safety Procedures:
Please clear the trunk prior to arriving to ensure space for the food boxes. Food Boxes will ONLY be placed in the vehicle's trunk NOT Inside the vehicle. Pickup is limited to 2 households per vehicle. Masks are required. On-site registration is required for first-time recipients.
Volunteers are needed for the following days and times:
Thursday 12/17
6:00 pm – 8:00 pm   Packing and Staging Boxes 7 total
Friday 12/18
9:30 am – 11:00 am    Unloading delivery truck (heavy lifting required),  7 total
9:30 am – 11:30 am   Inventory delivery, storing, and packaging 4 total
6:00 pm – 8:00 pm  Staging for Distribution 7 total
Saturday 12/19
8:30 – 12:00 noon  Food Distribution Event 25 total
Interested in volunteering?