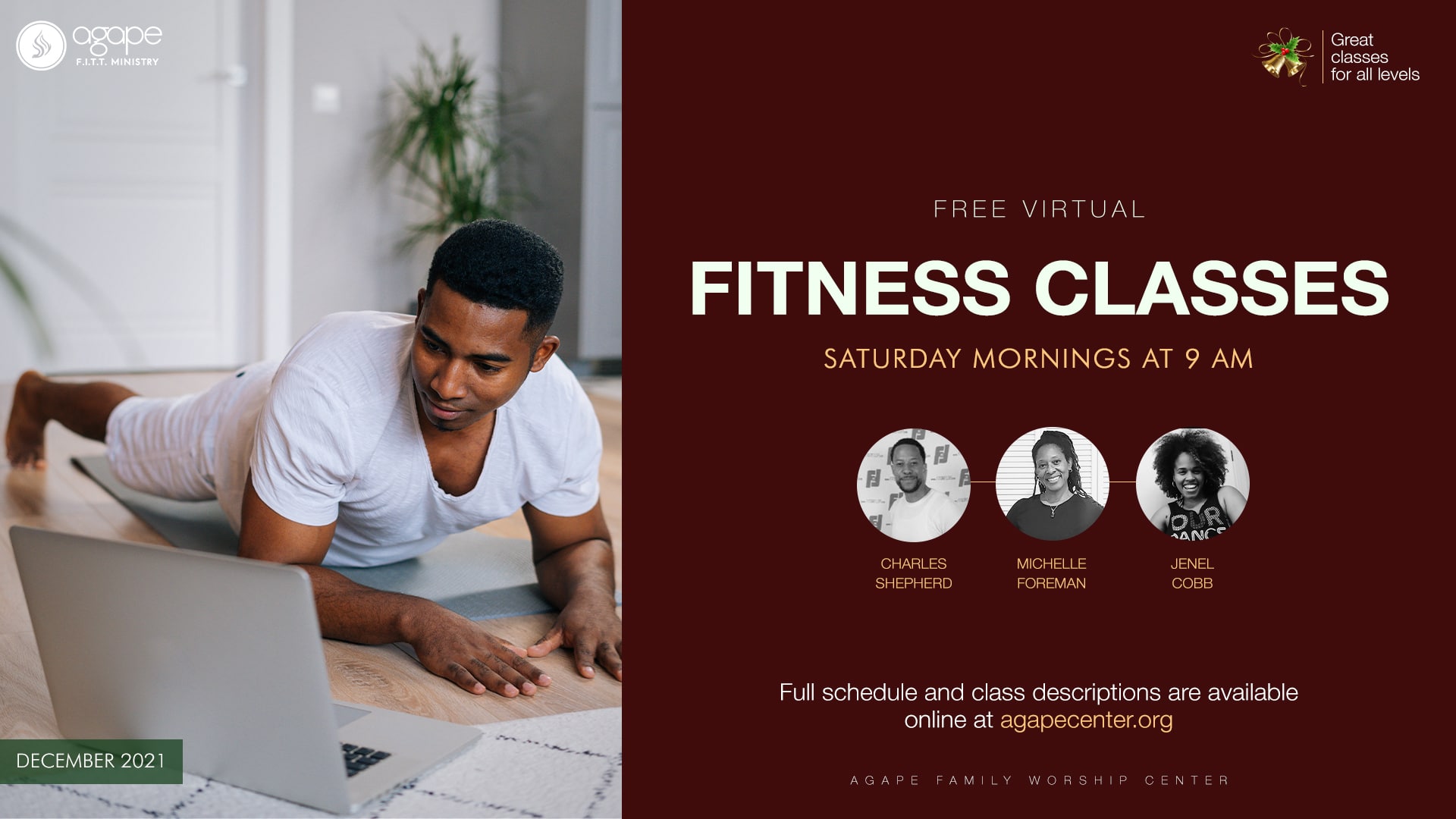 Weekly Virtual Fitness Classes
Join us every Saturday at 9 am for our FREE Virtual Fitness Class. Listed below is our December schedule.
December 4
Zumba with Jenel Cobb
Zumba is a fitness program that combines Latin and international music with dance moves. Zumba routines incorporate interval training — alternating fast and slow rhythms — to help improve cardiovascular fitness.
December 11
Circuit Training with Charles Shepherd
This class involves endurance training, resistance training, high-intensity aerobics, and exercises performed in a series of circuits. It targets strength building and muscular endurance.
December 18
Cardio, Balance & Core with Michelle Foreman
This class combines cardiovascular conditioning, balance and core work for a total body fitness experience.
December 25
Christmas weekend – NO CLASS
Be sure to make time for movement!