JANUARY FOOD DISTRIBUTION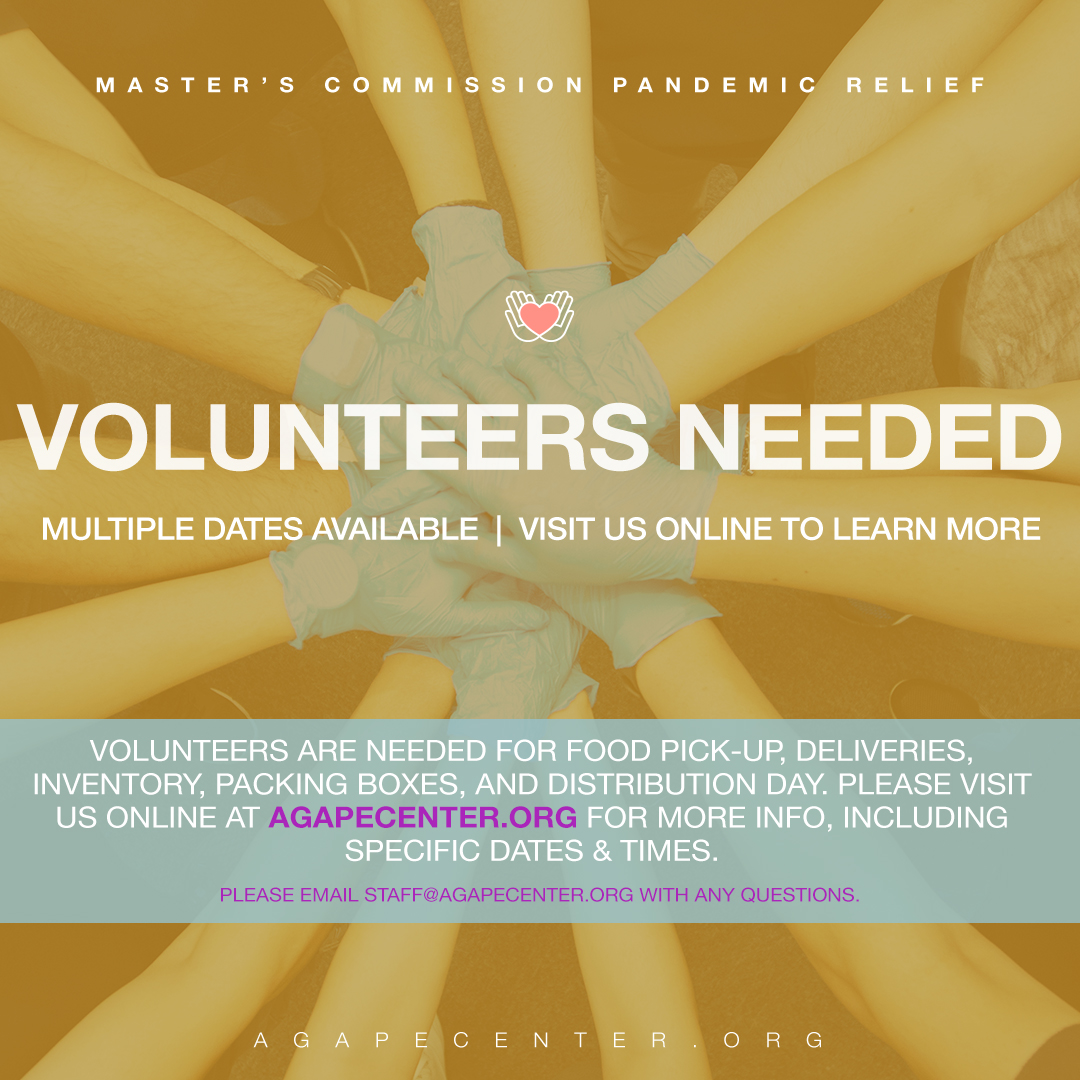 We are in need of volunteers to assist with receiving deliveries, preparing and distributing food boxes for the Agape Food Distribution event on January 16th.
To participate, please send an email to [email protected]. All weekday preparation is conducted in the Children's Church.
Unloading, Staging and Inventory (involves heavy lifting)
Friday, January 8th, 10:30 am    |     Friday, January 15th,  9:30 am
Packing & Assembling Boxes
Thursday, January 7th  &  Friday, January 8th, 6 pm – 8 pm    |       Saturday, January 9th,  9 am – 12 noon    |     Tuesday, January 12th,   6 pm – 8 pm
Distribution Day
Saturday, January 16th – Volunteers report from 8:30 am – 12 noon (Time includes setup & cleanup)
Work areas include Setup, Registration, Traffic Control, Loading Cars, Replenishing, Food Handling, and Clean Up. Please report to the Fellowship Hall entrance in the rear of the parking lot.