F.I.T.T. Ministry Weekly Virtual Fitness Classes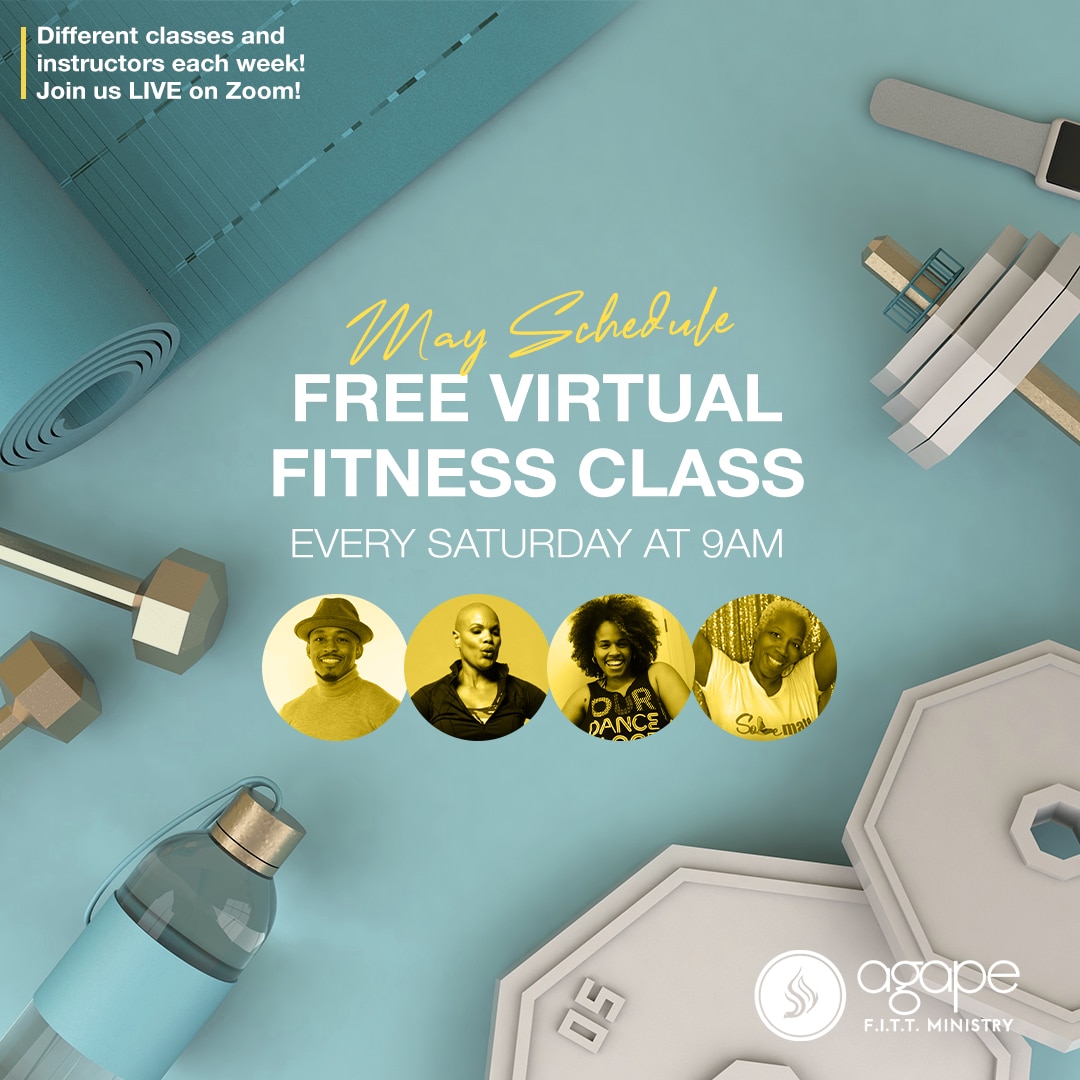 Join us every Saturday at 9 am for our FREE Virtual Fitness Class. Listed below is our May schedule.
May 1
NO CLASS
5k Hot Chocolate Virtual Race Day
May 8
Zumba with Jenel
Zumba is a fitness program that combines Latin and international music with dance moves. Zumba routines incorporate interval training — alternating fast and slow rhythms — to help improve cardiovascular fitness.
May 15
Circuit Training with Fee
This class involves endurance training, resistance training, high-intensity aerobics, and exercises performed in a series of circuits. It targets strength building and muscular endurance.
May 22
Bootcamp with John
This class is a fun mixture of aerobic and strength training exercises with intervals of agility and speed drills. It uses timed bursts of intense activity alternated with intervals of lighter activity
May 29
Hip Hop Dance with Iesha
This fun and dynamic dance based class. Hip-hop dance will boost your metabolism and help you to burn more calories in less time. This music driven class will inspire the dancer in us all.