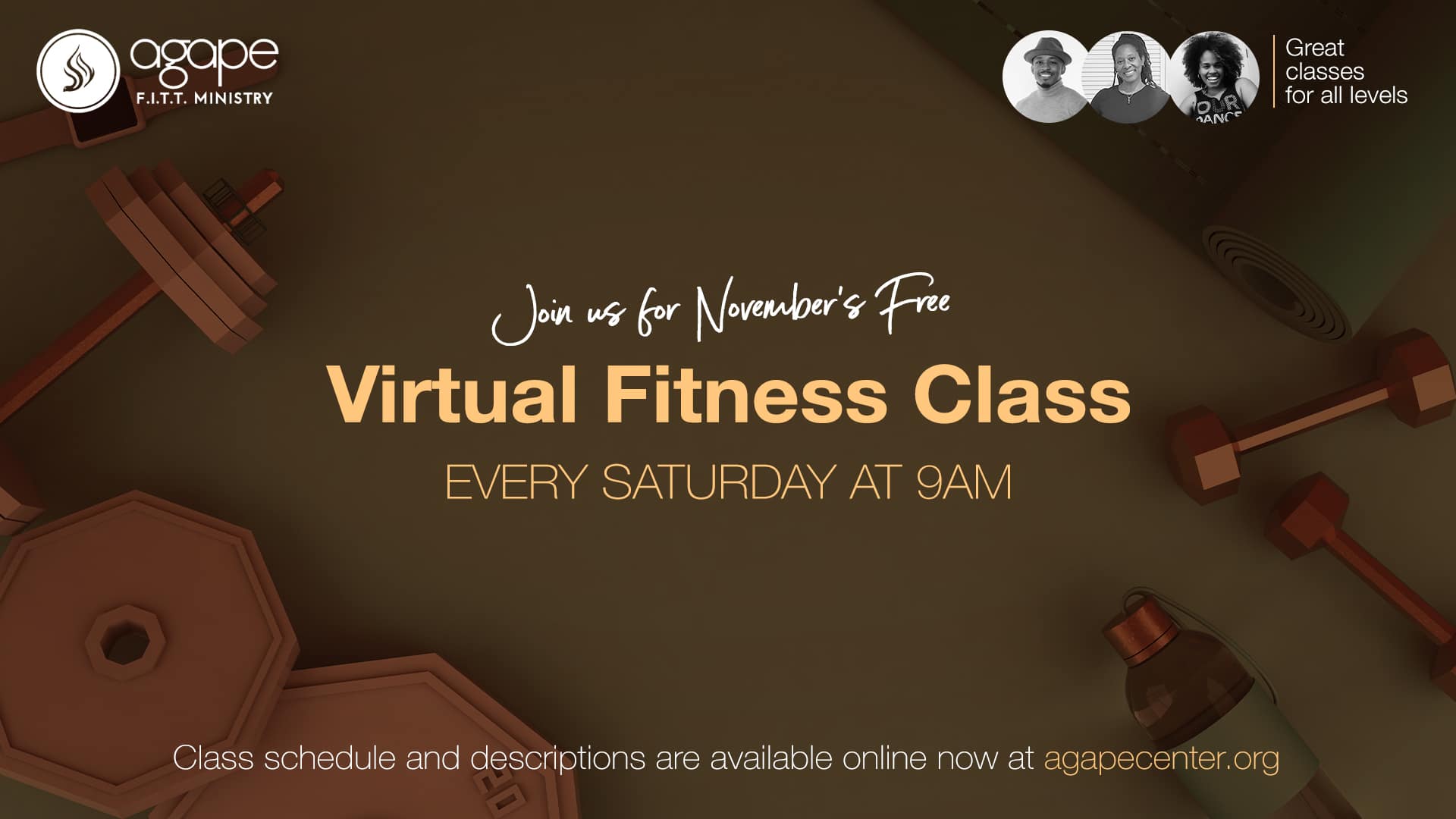 Weekly Virtual Fitness Classes
Join us every Saturday at 9 am for our FREE Virtual Fitness Class. Listed below is our November schedule.
Please consider staying after class on November 20 for an important discussion on Prostate Cancer. We'll have guest speaker Ralph Stowe of Jazz 4 Prostate Cancer Awareness (Jazz4PCA). The information provided will be invaluable to the health of the males in our lives. We encourage men and women to join us.
November 6
Bootcamp with John McClure
This class is a fun mixture of aerobic and strength training exercises with intervals of agility and speed drills. It uses timed bursts of intense activity alternated with intervals of lighter activity.
November 13
Kickboxing and HIIT with Michelle Foreman
This class combines kickboxing with HIIT training (high-intensity interval training) that alternates short bursts of a higher intensity exercise with low-intensity recovery periods.
November 20
Weights & Waist with Michelle Foreman*
This class is focused on helping you get and stay strong, while working that waist!  We will utilize free weights, your body weight and ab exercises to challenge all of your muscles – especially your core.  Resistance training does more than just make your muscles stronger though — it can also boost your metabolism, improve your posture and mood!
Stay after class for an important discussion on Prostate Cancer!
November 27
Thanksgiving weekend – NO CLASS
Be sure to make time for movement!