PANDEMIC RELIEF FOOD DISTRIBUTION
Saturday, October 31 at 10 am (while supplies last)
On site registration and masks are required; Cart recommended; Drive-Thru is available via Leesville Ave. Please clear trunk prior to arrival.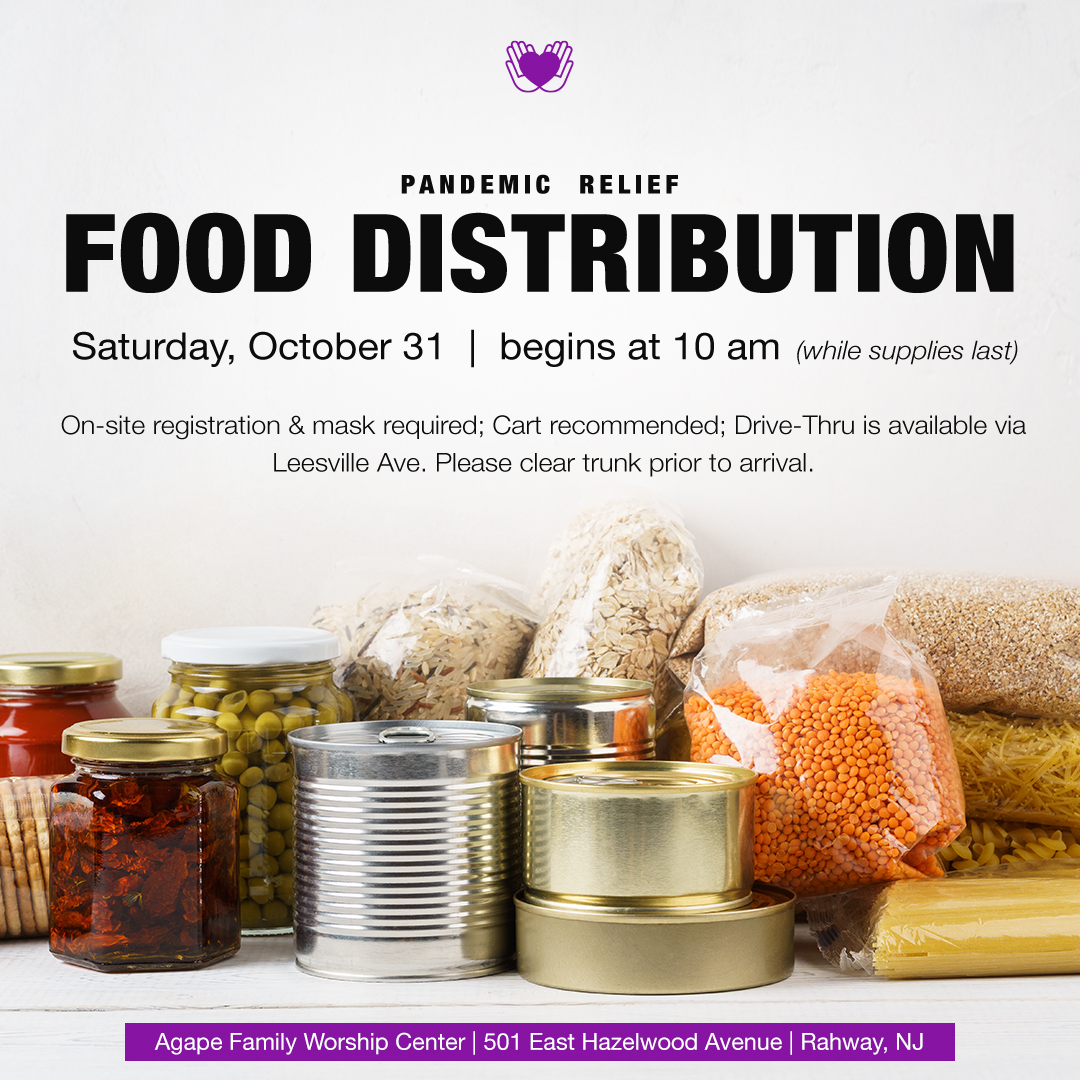 COLLECTING DRY AND CANNED NON-PERISHABLE FOODS (Shelf Stable items)
NO GLASS JARS OR BOTTLES
REQUESTED FOOD ITEMS
MEATS
Canned Tuna, Salmon, Chicken
PROTEINS
BEANS, (Canned or Dry) i.e., Lentils, Black Beans, Kidney Beans, Baked Beans, etc.
SOUPS AND BROTH – CANNED OR DRY
SAUCES
Tomato Sauce, Canned Tomatoes, Pasta Sauce (All Varieties. Non-Refrigerated Only)
STARCHES
Spaghetti, Elbow Macaroni, Ziti, etc., Rice- White or Brown Rice, Canned White Potatoes, Canned Sweet Potatoes, Instant Potatoes
VEGETABLES
Canned Vegetables – All Varieties
FRUITS (CANNED OR PLASTIC CONTAINERS ONLY)
Apple Sauce, Fruit
CONDIMENTS (PLASTIC CONTAINERS ONLY)
Mayonnaise, Mustard, Ketchup, Syrup, Salsa, Peanut Butter, Jelly
CEREALS – HOT AND COLD
SNACKS
Cookies, Crackers (all varieties), Chips, Granola Bars, Breakfast/Snack Bars, Jell-O, Pudding, etc.
FLOUR
Pancake Mix, Bisquick, Corn Meal, Corn Bread
MISCELLANEOUS
Canned Milk, Powdered Milk, Shelf Stable variety, Condensed Milk