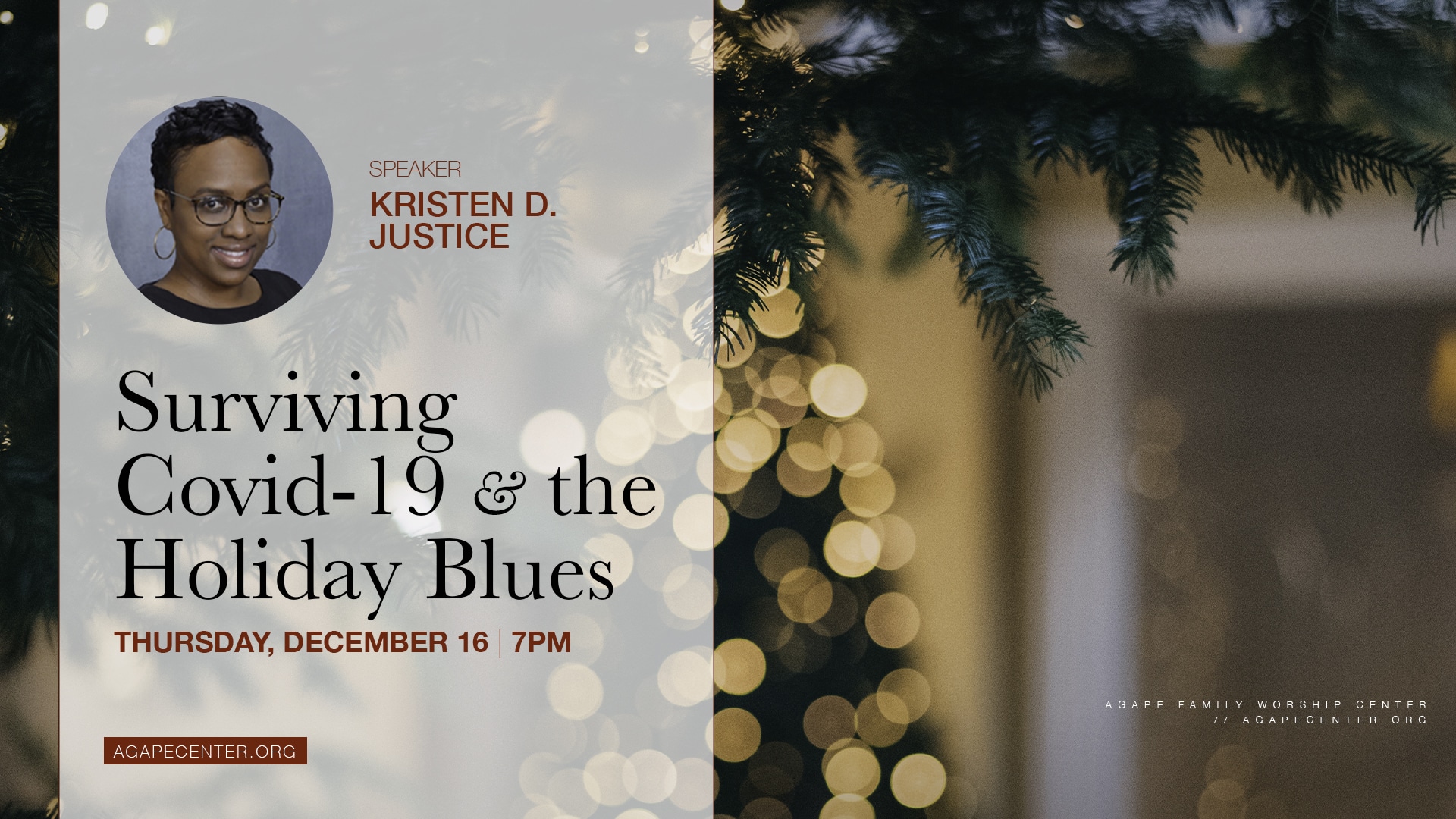 Speaker Kristen D. Justice will discuss
Surviving Covid-19 and the Holiday Blues
Join us for a presentation that will focus on how to manage and prioritize mental health and well-being while dealing with the busyness of the holiday season. Topics such as seasonal depression, loneliness, family complexities, isolation, grief, coping with COVID19 fatigue, and general strategies on how to manage these issues that are affecting mental health will be discussed.
Kristin D. Justice is a License Associate Counselor in NJ and National Certified Counselor. Kristin received her Bachelor's degree from Xavier University of Louisiana. She has a Masters of Arts degree in Psychological Services from Kean University. While completing this degree Kristin was given the opportunity to publish her thesis on "Black Clergy's response to congregants' mental health issues". She is a recent graduate of Monmouth University's Clinical Mental Health Counseling program where she received an Outstanding Research award amongst her graduating class for her research on the "Impact Psychoeducation has on congregants of the Black Churches decision making abilities to seek counseling". Kristin has had the privilege of providing therapeutic services as a student intern at Tully House's residential re-entry program in Newark, NJ, a hospice care facility in New Orleans, La and Children's Transition Residential Center with Rutgers University and briefly in a private practice therapy setting. Currently she works as a HR Analyst at L'Oreal USA and an Adjunct Professor at Monmouth University Clinical Mental Health Counseling Master's Program. She is also a contributing writer for a research book for future counseling professionals that will be published next year.
Kristin is the daughter of Dejeonge Justice and the late Rev. John C Justice. Her interests include collaborating with churches, specifically the Black church on the importance of advocating for mental health and emotional well-being & providing psychoeducation on the importance of mental, emotional & spiritual health to minority communities. Her research interests include the underutilization of mental health services in the Black Community & advocacy for social justice.
Kristin's goal is to have her own private practice therapy &consultation service where she can provide support needs to children, adults and families while encouraging and empowering them to live a life of gratitude and wholeness using spiritual and mental health principles.